TINY HOME DESIGN

June 12th – 16th
Colorado is a hub for the newest craze in architecture, Tiny Homes! Unleash your inner architect as you learn what it takes to design and build a model Tiny Home using Google Sketch Up. You will learn about the innovative green technology and creative solutions that go into designing these efficient Tiny Homes. Participants will build a scaled model of their design to take home, along with new-found skills and inspiration!
Animated Adventures Camp:
June 26th – 30th
Have you ever wondered how they make the cartoons like Steven Universe, Spongebob Squarepants, Pokemon, Phineas and Ferb, or Bob's Burgers? Find out in this hands-on summer camp where you'll create an animated film! Collaborate with other kids and learn what it's like to work for a professional animation studio. Gain confidence in your animation skills and learn skills like keyframing, in-betweening, filming, editing and audio production as you make your own cartoon. This class is for ages 10 to 18, with no artistic skills required! Learn the essential skills involved in making drawn animation and walk away with a film that you can show friends and family!
Intro to Game Level Design in Unity 3D:
July 10th – 14th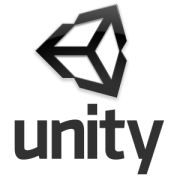 Get inside the mind of a video game designer as you learn to build First Person game levels in Unity 3D. Unity is a free game development platform that professionals use to create games for PC, IOS, and Android devices including Google Cardboard VR applications. An introduction to level design, this camp will help to get you going on the path of designing and creating your own games. Participants will learn the basics of Unity 3D and level design while they create a first-person maze game.